posted on October 16, 2014 at 7:10 AM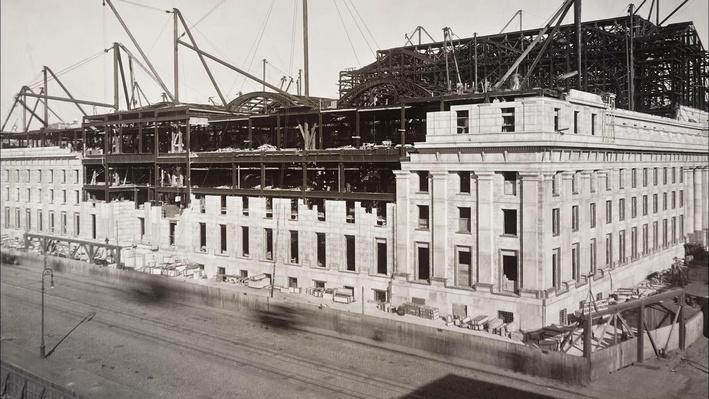 The original Penn Station was considered an architectural jewel of the Big Apple in its heyday, but how did it get built? And why was it ultimately demolished?
"For most people, it wasn't until that station was torn down that they understood what was taken from them," said author Lorraine B. Diehl, who was interviewed for The Rise and Fall of Penn Station, the PBS American Experience documentary featured in this series of educational video segments that highlight innovation in the 21st century.
Use this media gallery to teach your class about the engineering challenges involved in bringing railroad service to Manhattan at the beginning of the 20th century. The project, which involved creating rail tunnels under two rivers as well as the construction of what was then the world's largest steel arch bridge and fourth-largest building, took over a decade to complete and involved solving several engineering problems. While Penn Station was seen as a symbol of modern engineering, the decline of the railroads over the next half century led to the building's demolition.
"Penn Station was really the great martyr of historic preservation – the building that died so that we might save others in the future. Penn Station was the tipping point, something that people simply wouldn't accept anymore," said architecture critic Paul Goldberger.